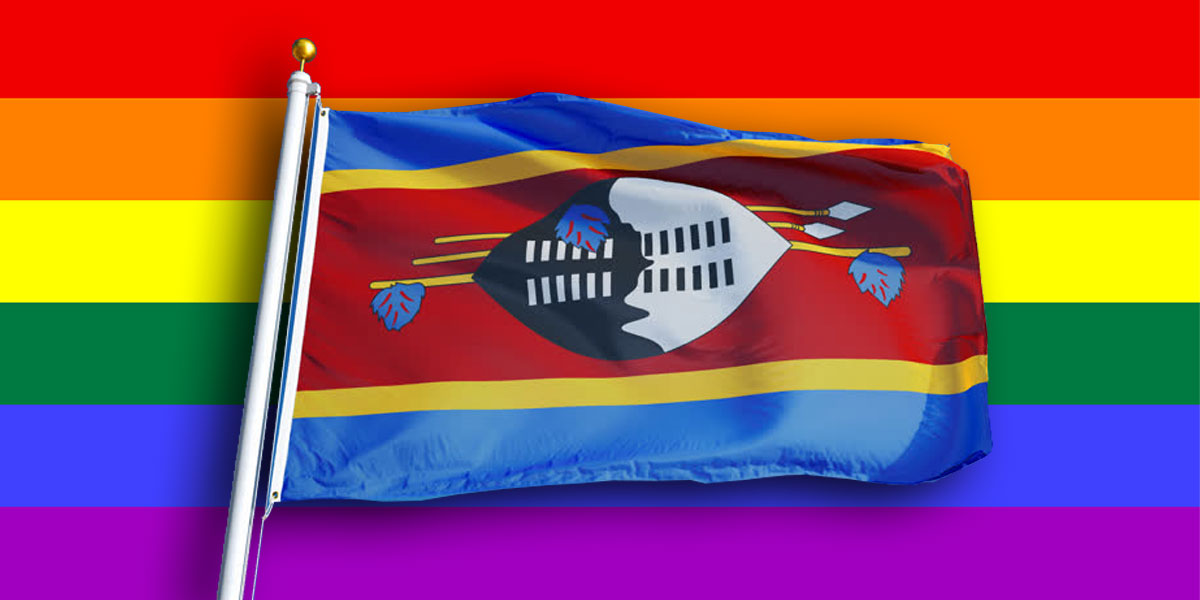 Article by Roberto Igual | May 13, 2019 | In HEADLINES, Mambagirl News
A newly established group in Eswatini (formerly Swaziland) is hoping to become the first organisation in the nation to be legally registered as a specifically LGBTI rights group.
Activist Melusi Simelane, who was one of those behind the kingdom's historic inaugural  LGBTI Pride last year, has founded Eswatini Sexual and Gender Minorities (ESGM).
Simelane says the new group aims to focus on inclusion and intersectionality. "It is this understanding that informs ESGM's mission and mandate. Every identity that falls under the LGBTI banner is accorded its own importance," he explains.
The group's logo features not only the traditional rainbow flag but also the transgender flag as well as black and brown stripes to embrace "black and brown identities which find themselves excluded within the global LGBTI movement."
Simelane says that ESGM will be "people-driven and membership-based" and aims to bring a stronger focus on decriminalising LGBTI identities in Eswatini.
The organisation, he hopes, will break new group in its application to be formally registered by the government through the Companies Act as a specifically LGBTI rights entity.
"That is what is necessary, to send a strong message to the powers that be," Simelane tells MambaOnline. "The message being, we are here. We are living amongst you. And we adhere to the very laws that govern all Swazis although we have so much that we are being denied as a community."
Swaziland is one of the world's last remaining absolute monarchies and has been consistently criticised for its poor human rights record. While arrests and prosecutions are rare, LGBTI people face widespread societal and legal discrimination.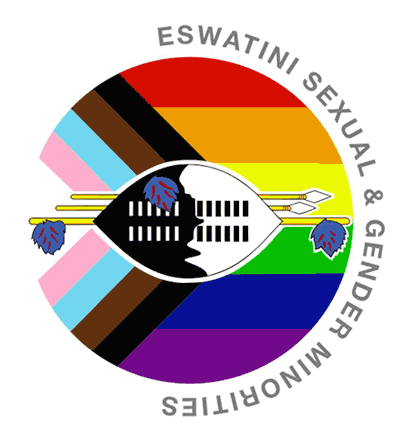 The country's king, Mswati III, has publicly called same-sex relationships "satanic", and former late Prime Minister Barnabas Dlamini described homosexuality as "an abnormality and sickness."
When asked if he believes that ESGM will succeed in its registration under a government that has historically frowned upon LGBT identities, Simelane says he is hopeful.
"In this line of work, one has learnt to strike the balance between optimism and reality," he says. "The optimist in me suggests that it's a new prime minister at the helm. And perhaps that will translate in actually relaxing the grip, especially on issues pertaining to human rights. So, one can only push on, with some perseverance, hoping that something good will come out, no matter the cost or sacrifice."
If you'd like to offer support to the new organisation – such as office space and equipment, legal and organisational expertise, human resources and financial support – please contact Simelane onmelz.simelane@gmail.com or visit ESGM on Facebook or Twitter.